Заняття № 45
Тема: Престижні професії в Україні та за кордоном.
Методичні рекомендації:
1. Вивчіть ідіоми та прислів'я пов'язані із роботою.

2. Знайдіть у розділі Б англійські прислів'я, що відповідають українським із розділу А.

3. Прочитайте та перекладіть текст " Top 10: Most Respected Professions"

4. Підбери до переліку професій їх опис.

5. Прочитайте текст "Choosing the future profession" та напишіть що приваблює вас у вибраній спеціальності.

6. Дайте відповіді на питання.

1. Вивчіть ідіоми та прислів'я пов'язані із роботою.
Get the boot

- бути звільненим


A Mickey Mouse job

- халтура, несерйозна, поспішно зроблена робота.


Lip service

- нещирі виливу почуттів, порожні слова


Lemon

- барахло, недоброкачественное изделие (часто употребляется в отношении некачественных старых машин)


Cash cow

- надійне джерело грошей, дійна корова


Idea hamster

- генератор ідей.


Basket case

- хто-небудь або що-небудь, що знаходиться в плачевному, зношеному стані; слабка, немічна людина


Stress Puppy

- людина, що досягає успіху в стресових ситуаціях


Seagull Manager

- тип менеджера, який налітає, шумить і відлітає, залишаючи після себе розруху і хаос


If a man wishes to improve himself, let him improve his work.

Праця - це кращий інструмент для самоудосконалення.


Develop yourself: abilities, skills, talents.


Qualifications save explanations.

Профессионализм говорит сам за себя.


If you are a skilled person you shouldn't explain that you work well only do all the best.


A worker should be given his pay.

Трудящий гідний харчування.


2. Знайдіть у розділі Б англійські прислів'я, що відповідають українським із розділу А.

А
1. Поганий працівник завжди винить свій інструмент.


2. Хто везе, того й поганяють.


3. Коси коса, пока роса.


4. Дружно не грузно а, нарізно хоч кинь.


5. У семи няньок дитя без оку.


6. Не по словах судять, а у справах.


7. Не відкладай на завтра те, що можна зробити сьогодні.


8. За все братися нічого не зробити.


9. Хто рано встає , тому Бог дає.
Б
1.

Make hay while the sun shines.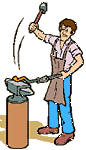 2.

Action speak louder than words.




3.

A bad workman blames his tools.




4.

All lay loads on a willing horse.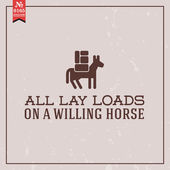 5.

Many hands make light work.




6.

Too many cooks spoil the broth.




7.

The early bird catches the worm.




8.

Never put off till tomorrow what you can do today

.


9. Jack if all trades master of done.
3. Прочитайте та перекладіть текст " Top 10: Most Respected Professions"
Some jobs are

universally revered

(універсально поважається) because of the

intangible stuff

(нематеріальні речі) that

comes along with

(приходить) them. It can

get complicated to pinpoint

(ускладнений до точки) why, though a police officer and a security guard might both spend their shifts guarding the same building, we'd generally respect one and

disregard

(ігнорувати) the other. We take into account that police safeguard society at large, and even if this specific officer

has never taken a bullet to protect a civilian

(ніколи не брав кулю, щоб захистити цивільне населення), we appreciate that his job calls for it.

Civil service, and the altruism attached to it, often generates the respect we pay to our most appreciated occupations. We also

grant a degree of that respect

(надати градус поваги ) to people who make a great deal of money (which usually comes with its own respectable status), people who are

wholly in charge

(цілком турбуються) of their own careers and people who obviously had to be the very best at their jobs to rise to the positions they occupy. It's those jobs - the difficult ones, held by people who lead their fields or who spend their lives helping others - that we are likely to respect the most.


10. Photojournalist

https://www.youtube.com/watch?feature=p ... ew1Fii5xXE
Photojournalists are artistic individuals who developed their talents - talents most professionals devote to shooting

wedding photos

(весільні фото) - and took their art to wherever the action was. Their single images document whole historical epochs in ways no words can, and the photographers themselves often put themselves at great risk to get those history-making shorts.

Photojournalist Jeff Widener

improvised a lens to take the Pulitzer-nominated Tienanmen Square photograph that became the most recognizable image of the 1989 protests, and his shot is more illustrative of that situation than any textbook description could be.


Премия Пулитцера
Пулитцер достается только тем, кто выполнял свою репортерскую работу ярко, смело и самоотверженно. Тем, кто показывал и рассказывал новости оригинально, эмоционально и необычно.
И среди текстовых номинаций премии есть и несколько фотографических, награды в которых вручаются за уникальный показ истории, за отражение человеческих эмоций. В этом материале собраны самые яркие победители в фотономинациях Pulitzer's Prize. И, конечно же, практически все они о боли, страданиях и разного рода неприятностях, которые чаще всего и становятся главными темами в новостях.

http://ssl60.ru/fackts/premiya-pulitcera/

9. Athlete

https://www.youtube.com/watch?feature=p ... 9nCPbbngmI
As a group, athletes often get a bad reputation because of the

overexposure of headline stars

(перетримка заголовок зірок) who make tens of millions of dollars a year and whose

antics eat up entire news cycles

(витівки поглинають цілі новинні цикли). But famous athletes only have their jobs because they're far, far better at doing what they do than most of us could ever be, and even the

annoying

(дратувати) ones -or especially the annoying ones - are in the spotlight because they're the absolute best in their fields. Olympians in particular are attributed the respect of being the very best at what they do, even as they're not motivated by financial gain.


8. Engineer

https://www.youtube.com/watch?feature=p ... 9bynDA9fSc
Working with a combination of math and physics - two things that mystify most people - engineers have been making the

entire world work

(ціла світова робота) ever since Archimedes declared that,

given a place to stand, he could move the Earth

("дайте мені точку опори і я зможу пересунути землю"). Some engineers are inventors, and are responsible for sweeping changes to the way society functions (cars, computers, and telephones come to mind). Other engineers merely make sure our structures don't fall down and our bridges don't crumble, while military engineers -folks who go into war zones and build things

under fire

( під огнем) - do the same thing with limited resources and in extreme danger.

7. Military

https://www.youtube.com/watch?feature=p ... IAfS0HNUVU
Every country respects its military, and there's always a degree of prestige that comes with the knowledge that a guy willingly puts himself in danger

for the sake of everyone else

(заради кожного). All those who serve in the military, in all its branches and ranks, are respected for their service. But officers in particular are afforded a special level of respect, because they're the ones responsible for everyone else -they're educated and experienced, and everyone else

risking life and limb

(ризикуючи життям і здоров'ям) is in their hands.

6. Judge

https://www.youtube.com/watch?feature=p ... r13fttHz_s
As far as influence is concerned, judges are unparalleled on this list - they

forge paths

(налагодити шляхи) for entire societies, and the decisions they make

literally change history

(буквально міняють історію). In the United States, judges ended

segregation

(розшаровування) and pioneered the concept of Miranda rights; whole

unimpeachable concepts

(бездоганні концепції) are a basic part of America's cultural background because of some smart

people in robes

(люди в мантіях) who argued intelligently, made firm decisions and spoke

eloquently

(красномовно) about them. On top of that, anyone who makes it to the position is already unarguably among the very best in his field.

Правило Миранди. Історія рецидивіста, що змінив американське правосуддя

http://www.aif.ru/society/law/1309898

5. Sea captain

https://www.youtube.com/watch?feature=p ... RO6H8puHF8
Working at sea is already

extremely hazardous

(надзвичайно ризиковано) - fishermen have one of the most dangerous jobs in America, given that anyone who makes a living off the sea spends his life braving the unforgiving ocean and the unpredictable elements. Every ocean-based job is full of extraordinary risk. But on top of that, captains are responsible for their ships and their crews; their work involves

managing the lives of everyone

( керування життям кожної людини) on a vessel under potentially lethal circumstances.

4. Pilot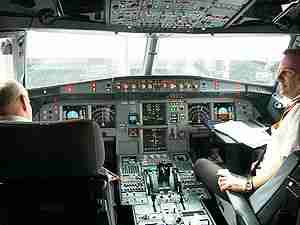 https://www.youtube.com/watch?feature=p ... flGuS03SYI
We're so used to air travel as an

accessible convenience

(доступні зручності) that we often forget how

outrageous

(надмірний) it is to be

soaring through the air

(парити в повітрі), enjoying complimentary beverages and peanuts, at deadly speeds and

oxygen-free altitudes

(безкисневі висоти). Pilots don't forget this, because they're the ones who make sure we get from ground to air and back safely, and their job is difficult enough that there's always a constant threat of something going terribly wrong. Commercial pilots have a daunting fatality rate, and test pilots, their badass military counterparts, do similar work under even more stressful conditions.

3. Firefighter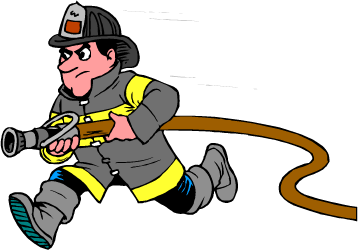 https://www.youtube.com/watch?feature=p ... QytFZuIBiw
Firefighters have among the most beloved jobs in America. Especially since September 11th, firefighters have

epitomized selflessness

(уособленням безкорисливісті). Even before that dark day, though, firefighters represented those willing to take risks and make

sacrifices

(жертви) for the good of society; the occupation has always been synonymous with heroism. Perhaps even more impressive are smoke jumpers - firemen who literally jump out of planes to combat wildfires, combining the altruism of firefighting with the ridiculous personal risk of a forest paratrooper.

2. Doctor
There's a reason so many mothers want their children to grow up to be doctors: Doctors are about as respected as any occupation can possibly be. If you consider monetary compensation an indicator of value, they're right at the top, and the talent and effort required to become a doctor is

awe-inspiring

(трепет). They're not only brilliant and accomplished, they're dedicated to keeping the rest of us alive. Among that already heroic class, even more impressive subcategories (like brain surgeons, for instance) are often the sole individuals responsible for a patient's life or death.


1. Astronaut

https://www.youtube.com/watch?feature=p ... Ct1BwWE2gA
Astronauts combine the best aspects of every other occupation on this list. They're selfless public servants whose work as explorers benefits society and all of humanity. They're doctors and engineers and scientists to begin with and could easily be respected professors if they hadn't decided to launch themselves into space for a living. On top of all that, they manage to remain esteemed professionals under conditions that would cause most of us to pass out. They are, in short, able to do all the stuff the most talented and accomplished individuals can manage to do - just under far more difficult conditions.

4. Підберіть до переліку професій їх опис.
А
1. Carpenter -



2. Chef/Cook -



3. Cleaner -



4. Dentist -



5. Designer -


6. Doctor -



7. Dustman/Refuse collector ( сміттяр) -


8. Electrician -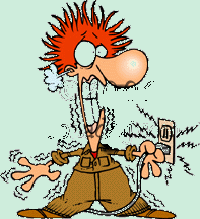 9. Engineer -


10. Factory worker -


11. Farmer -


12. Fireman/Fire fighter -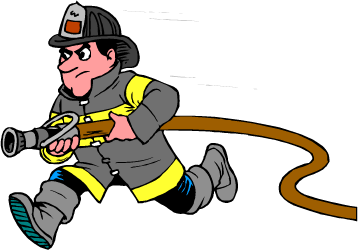 13. Fisherman -
Б
1. a person that prepared food for others, often in a restaurant or café.


2. a person that can fix problems you have with your teeth.


3. a person that collects trash/rubbish from bins in the street.


4. a person who develops solutions to technical problems. They sometimes design, build, or maintain engines, machines, structures or public works.


5. a person that makes things from wood including houses and furniture.


6. a person that cleans/tidies an area or place (such as in an office)


7. a person who has the job of designing things.


8. a person that puts out fires.


9. a person you go to see when you are ill or have some type of health problem.


10. a person that works with electric circuits.


11. a person that works in a factory.


12. a person that catches fish


13. a person that works on a farm, usually with animals.
5. Прочитайте текст "Choosing the future profession" та напишіть що приваблює вас у вибраній спеціальності.
The problem of choosing the future profession has always been very important.

The profession a person chooses in many ways determines his future life.

This is a universal problem of our epoch.

Every generation in this or that way comes across it.

For most people choosing a career is not an easy task.

It is one of the most important decisions one makes in life.

The properly chosen career makes a person happy and successful for the rest of his life.
There are several factors that influence the decision of young people to make their choice.
They concern material and spiritual aspects of the future profession.
It is generally believed that professions should be both prestigious and interesting.
Everybody wants to benefit from the social privileges provided by the profession. At the same time other factors are important. Much depends on the inclinations and interests of the person. Although it is wonderful when one's hobby becomes one's profession it seldom happens in reality. Another important factor is social environment.
The profession of the parents often in this or that way influences the future profession of their children.
Today we have dynasties of physicians, historians, lawyers, economists, pilots, and military officers.
It is impossible to forget about the material aspect of the future profession.
It indicates the level of the society's values.

Today all professions can be classified as prestigious and not prestigious.
The problem of prestige is subjective. Nobody can explain the meaning of this notion. "Prestigious" jobs give a chance to an individual to enter the upper circles of the society. When the job is prestigious money is of secondary importance. The future profession should be interesting and meet the demands of the person.
To avoid mistakes, I discuss career prospects with my friends even today. Some of us want to become physicians, others teachers, economists, historians, historians of art, mathematicians, biologists, and computer operators. All the professions are very useful. Physicians help people to be healthy and live a long life. They save the lives of their patients. This profession requires well-educated people. Mistakes are impossible in this profession. Physicians should be very patient and attentive with their patients.
Teachers
also should be patient and kind. Teachers should not only give knowledge to their pupils but understand their problems, help them to become real citizens of their country, be honest and hard working. For education to be successful, teachers and pupils should work together. Every word and every gesture of the teacher should be carefully chosen, otherwise the misunderstanding is inevitable.
Certainly, it is very difficult to be a teacher, because sometimes pupils do not behave properly. They can shout, whistle, and drum on the desk. Teachers should maintain discipline among the troublemakers. At the same time one should not forget that discipline should work hand in hand with freedom.
Freedom is welcomed if it helps a pupil to learn. Teachers should encourage their pupils to do things successfully. Teachers should be well educated themselves. Unfortunately both professions - physician and teacher are not well paid in our country. One has to be an enthusiast to choose one of them. I do not know how to cope with this problem but it is said that a state declines if the government does not support health care and education.
Today the most popular professions are
lawyers and economists.
These professions are prestigious. After graduating from Law and Economics Faculties it is possible to find good jobs. Law and Economics students are better motivated to do their best because they have clearly set goals. Their competence and knowledge, required by the developing business economy, are well paid.
To be a
designer
is attractive too. This profession can fit creative people who know how to make things around them look nice. For those young adults who choose the profession of a
chemist
, a
mathematician
or a
physicist
the determinant factor is not prestige but interest and inclination. To be a
biologist
is very prestigious and interesting today, because the biologists are at the forefront of cloning. They are on the threshold of great discoveries. I think that to be a
sociologist
or a
psychologist
is very interesting and useful too. Psychologists try to help people to cope with their spiritual problems. Sociologists study the health of the society.
One of the most fashionable and prestigious professions of today is that of
a computer operator.
Although computers came into our life only in the 1960s they quickly gained the ground of the contemporary society having become its indispensable part. Today our life is entirely connected with computers. With the help of computers people can do a lot of wonderful things from controlling spaceship up to buying books and participating in virtual conferences.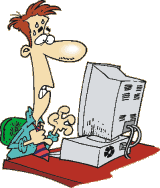 New programmes are needed all the time to meet the increasing demands of our time. The roots of computer science lie primarily in the related fields of electrical engineering and mathematics. Electrical engineering physics and mathematics became the source of the development of computers. Boolean algebra developed in the 19-th century made its contribution to the elaboration of different programmes. Computers began to be widely used 40 years ago. From the start they were used for computational support of scientific and engineering disciplines and for business needs. Mathematicians did a lot for the development of the computer science. The significance of Mathematics in the general system of human knowledge constantly rises. Modern mathematical ideas and methods are used for the control of spaceship flights, different branches of industry, and transport systems. Applied Mathematics is part of different arts and sciences, such as Physics, Biology, Medicine, and Linguistics.
I think that to be a
historian
is also very important today. People think that it is possible to live without looking back at the historical past. But it is a mistaken view. We cannot live without history because it is around us. By analysing the past we can avoid the mistakes in the future. If people do not use the experience of the past they will inevitably make mistake in the present. Historians have always tried to understand past human lives and societies. History helps to understand the global historical process. Historians interpret the processes of the past to explain the processes of the present and foresee the processes of the future.
- Have you made up your mind which profession to choose?
- No, I have not made up my mind which profession to choose. There are neither good nor bad professions. The problem is that every profession should fit the person to make him happy.
- What should be done to choose the profession properly?
- It is necessary to know your own inclinations and interests. A person primarily should listen to himself and not to the recommendations given by others. He should not keep company with the friend following his choice, too.
- Will you make the decision concerning your future profession as soon as possible?
- I think the sooner a person chooses his future profession the better it is. He can attend specialized classes to be well prepared for the entrance exams. Some people try to postpone to take a decision. They think that they will take it later. They pretend that such a problem does not exist at all. I think that this way deprives the person of a lot of opportunities. Unfortunately, not everyone understands the necessity of making a conscious choice of the future profession. Some pupils simply follow blindly in the footsteps of their parents, relatives or friends. Such approach can bring about terrible mistakes.
I think that it is necessary to start thinking about the future profession as soon as possible. It is high time for discussing this problem with parents and friends.
6. Дайте відповіді на питання.
Вправа 1. Напишіть письмово відповіді
What qualities or skills should somebody have to get a good job?
education


a sharp mind


physical strength


dedicate qualification


to be creative


experience

Вправа 2. Напишіть письмово відповіді
What qualities should people have according to their professions?
F. ex.:


a lion tamer should be sporty and brave.

1. A pilot should be well educated, intelligent, to know Math well, healthy and brave..

2. Sales assistant should be friendly, attentive and to be a good helper for customers..

3. A doctor should be well educated, intelligent, to know psychology well, caring…

4. A teacher should be well educated, intelligent, kind, caring, dedicated to chosen profession…

5. Pizza delivery boy should be sporty, fast, friendly, …

6. A graphic designer should be creative, ...


Вправа 3. Напишіть письмово відповіді
What profession is the most difficult and the most responsible?


What professions are creative and interesting and what professions are boring?


What profession would you personally choose? And why?


Don't forget to use the phrases of expressing opinion.
I think


In me opinion


As for me


Personally I (think)


I agree that (with that)


I disagree that (with that)


May I just say something?


Yes, but


It's true


It's not true